From among the saints commemorated on the 31st of May, we especially remember the life and works of Holy New Hieromartyr Philosophus and his sons Boris and Nicholas.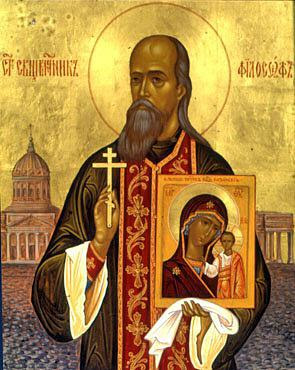 The Holy Hieromartyr Archpriest Philosophus (Omatsky) was born in the village of Erga in the province of Novgorod. His father was a priest. In 1885, Philosophus completed his studes at the Saint Petersburg Theological Academy and married a woman named Helen. After being ordained a presbyter, he worked pastorally in developing a huge philanthropic and missionary ministry.

He became spiritually associated with Patriarch Tikhon and during World War I, he ministered to the soldiers and their families. His son, Nicholas, served in the high command of the 9th Russian Battalion and his son, Boris, was appointed chief of the 23rd Artillery Brigade and fought heroically on the Austro-Hungarian front.