These works show the difficult path the Romans walked on the way to their new faith,' said Monsignor Giovanni Carru of the Pontifical Commisssion of Sacred Art.

Final touches still have to be put on the museum, which the organisers hope to open to the public by the end of June (2017).

It will be several months longer before the restored areas are opened.

In the meantime, the rest of the vast archaeological site is open to visitors throughout the summer.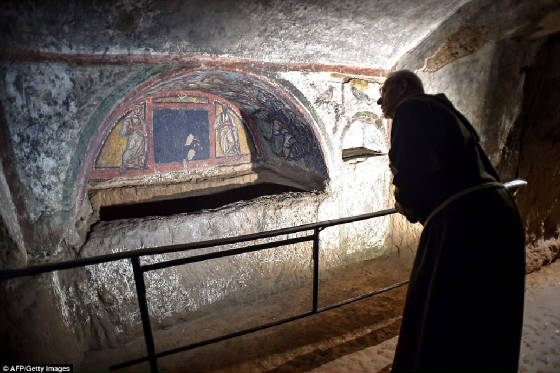 Monk gazes at fresco scenes of the Old and New Testaments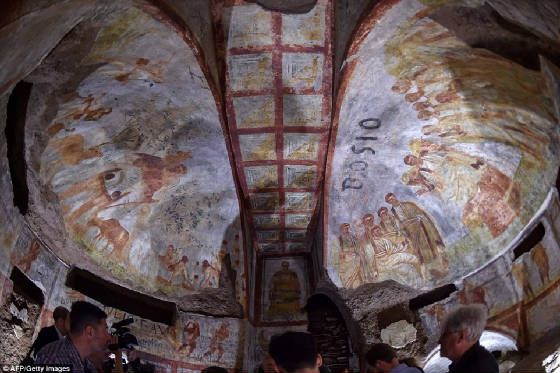 Left side shows area restored without the use of lasers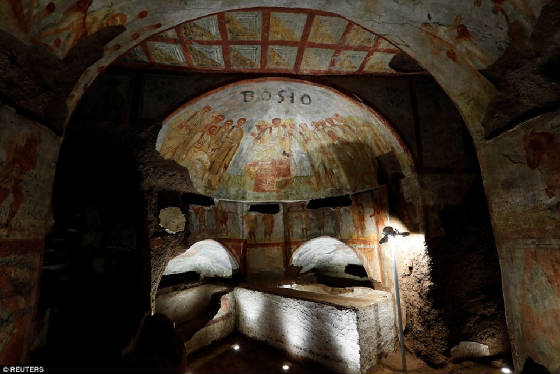 Example of crypts stripped of its frescoes by looters
Walking through a crypt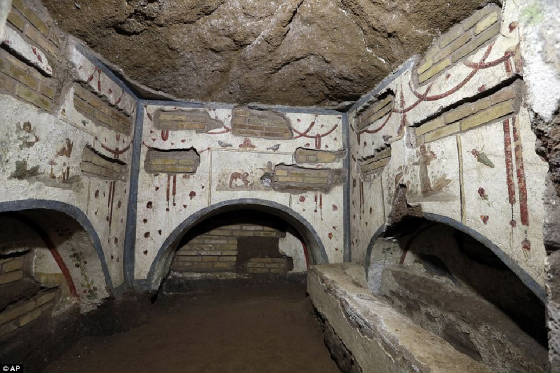 Fresco showing how grain was transported on boats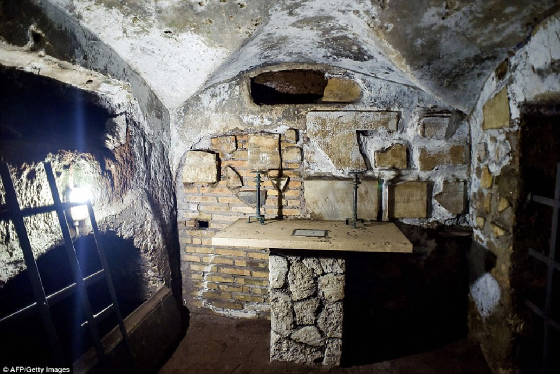 Another room of the dei Fornai (bakers) cubicle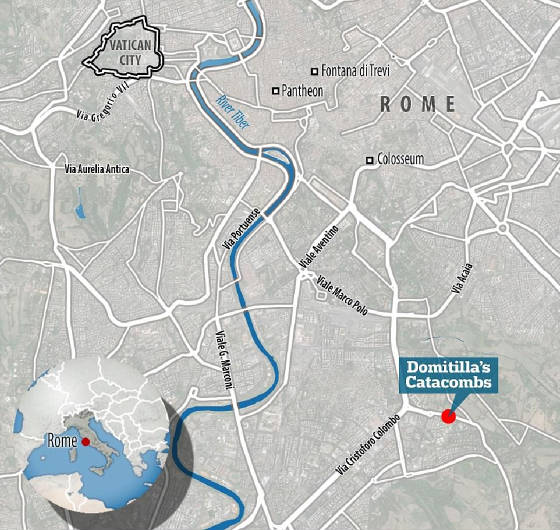 After the fall of the Roman Empire, the catacombs were gradually abandoned and forgotten. They were rediscovered in the 16th century by an amateur archaeologist, Antonio Bosio, who celebrated his find by daubing his name all over the frescoes in thick charcoal writing.

"He's regarded as the Christopher Columbus of the catacombs -- he discovered them all," said Barbara Mazzei, archaeologist with the Pontifical Commission for Sacred Archaeology.

It is a myth that Christians buried their dead in secrecy, the academic said. The reason they dug the catacombs was to accommodate thousands of dead bodies, while only paying tax on the surface area of the land. In the Saint Domitilla Catacombs, the Christians dug down to a depth of 100 feet.

Corpses were wrapped in simple white sheets and placed in rectagular niches carved into the tunnel walls, with the spaces closed off with marble slabs.